Her thoughts on being authentic and maintaining deep connections in the age of social media
This month, SSN interviewed Melissa Thompson, founder and CEO of luxury beauty company Bellame. For over 20 years, she held executive positions with top companies in beauty and social selling, including Avon and Stella & Dot, before launching Bellame in 2018. She lives in the San Francisco Bay Area with her husband.
SSN: What elements of direct selling do you feel are most relevant today? 
We are even more socially connected now than when social selling began over 130 years ago.  Back in the '90s we used to say our business was relevant because referring someone to a product or service comes naturally. Not only does that "share what you love" mentality still exist, it's ridiculously stronger through the power of all our social networks. In the past 20 years or so, our sphere of influence has grown from a few people a day to thousands with just a click.
SSN: Do you feel that with social media, while you may have more contacts, they are often harder to reach?
Yes. Today it's harder to say, "Hey, let's go have coffee." People have teams all around the country. How do you take this new way of living and still show people that you're real? 
I see a lot of companies who used to do really well now struggling because they're trying to navigate in a world that they're not a part of. 
They're trying to tell people how to talk to people online, when they seem to have a hard time doing it themselves. And in all transparency, that's not easy for any of us. We're only relevant if we change with the times, as difficult as it may be.
SSN: What is the vehicle you use most in order to be that "real" person?
We use Facebook Live in our private groups because it's just so easy. Zoom is also a great tool. I have a Skype chat with my top 10 leaders. And then I have a different group for our top 600, and of course, a Facebook group for all our partners. It's very real. For the first time in my life, I'll get on a call with zero makeup and ponytail hair. If I want my top leaders to lead in a way that's all about, "I'm going to be real, I'm going to be authentic," that means I can't wait until  my hair and makeup is perfect to have a conversation. Of course, it doesn't hurt that my skin is always on point thanks to Bellame.
SSN: Will you share with us how you started Bellame and chose the products and ingredients?
I've been in love with the industry for almost half my life. Sometime back, I was sitting with my husband, Scott, after dinner one night, discussing my obvious obsession with social selling, explaining what it feels like to be able to impact someone's world. He said, "One day, we're going to build something together like that that makes an impact." 
About seven years later, during another conversation just like that one, he said, "Honey, let's just start our own company." He then recommended I start blogging about everything I love about this business, beauty and entrepreneurship. I started sending surveys to my readers to find out what women liked and didn't like in their beauty routines, entrepreneurship, social selling, compensation plans and training. And I just knew I was onto something. We gathered all the answers people were so willing to share and used that as the blueprint to build on. 
Even now, our partners get a vote on everything; they're part of this business. They vote on our product formulations, event names, conference names, and different things that we're launching. They're voting on lipstick names as we speak. We're not building the business for the field, we're building it with them. Bellame is about being inclusive, it's about making every partner feel that they count. My No. 1 goal is that somebody who signed up yesterday feels just as valued and important as my very top leader.
When I found a great chemist who would let me start from scratch, I knew he was the one. Our readers wanted dual-action products that felt pampering and luxurious, so that's what we created.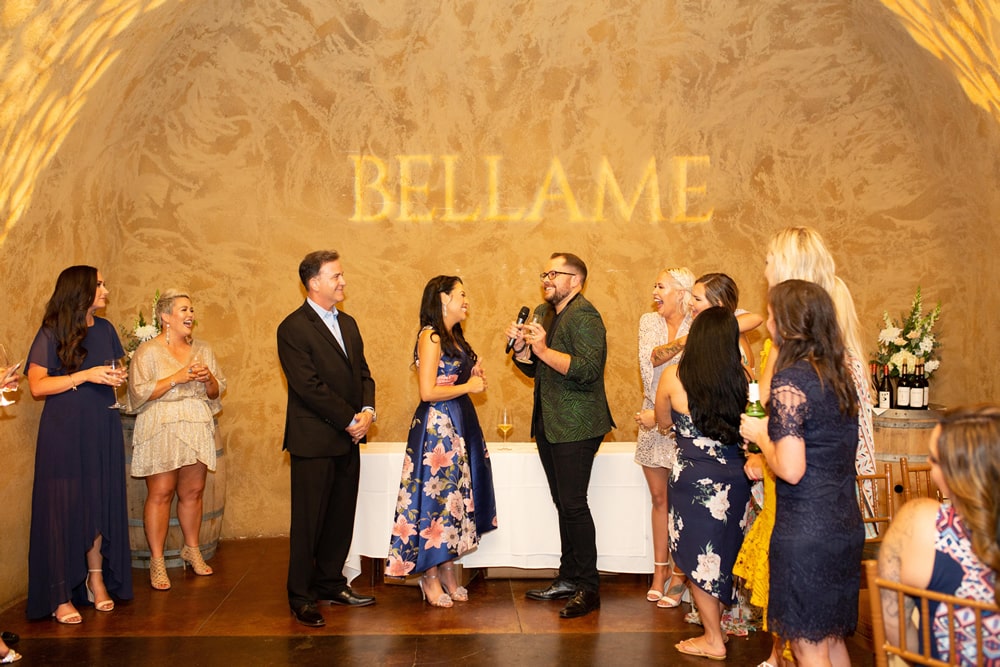 SSN: What is your definition of social entrepreneurship?
Social entrepreneurship is all about creating a world of opportunity for yourself and your future, beyond anyone else's limitations. Today, it's so much easier to earn some side money. But social entrepreneurship goes beyond the paycheck; it's about making an impact. It's about growing a community and being authentic. In our world today, people are all about more than just the dollar.
SSN: Do you think that you'll be able to maintain those deep connections as you grow?
I have found that technology and digital services have helped me keep that connection, and I hope to always continue that. It takes making it a priority, but if we let go of that main factor, the relevancy of what this business is built on would no longer exist. There are two main things I always hear from our partners. One, they feel seen, and that still gives me chills to even talk about. 
They feel seen. The other is that they feel called to be part of this brand. I take that as a beautiful compliment, but I also take it as a huge responsibility because my role is to make sure they're always seen. 
And that has a lot to do with the way things are developed, what we recognize, and what we enforce. I try to make sure that every partner understands that they're a critical part of this business.
SSN: Tell us about your customer program, Passport. 
One of the most frustrating things for anyone starting a business is to have a person join their team, only to realize they have absolutely zero interest in ever building a business, and they never did. We have partners who are pouring themselves into this business. I wanted to make sure that they were putting their time where it's most valued, not in chasing somebody who's not really interested.  
I studied online retailers because so many of them do an amazing job at capturing customers' intention, and also rewarding them beyond the initial purchase. We took the best of everything we found in loyalty programs and married them to a no-strings-attached approach to customer offerings.  Our platform also makes it super easy for someone to cancel with no penalty.
SSN: What advice would you give to your younger self?
I would say to listen less to the noise of doubt of everyone around you who says you can't do something, and to believe in yourself beyond imagination. I tell my tribe the same thing. We have partners my age, and we have partners older, but we also have a lot of millennials. 
I feel that the greatest gift I can give them is beyond the paycheck, and to use those same words that I just said and let them feel it now before somebody has to ask them what they would do differently 20 years from now.
SSN: Who has influenced your career the most, and why?
It's a collective group of amazing people. I was so blessed to begin my career at the original Avon where I was taught by the best of the best. That's where I learned the most valuable three lessons in social selling: the mind, the heart, and the fire in the belly. 
When someone is not yet at the place of understanding their own power, it's our responsibility to believe in them until they're strong enough to do the same for others. That has to be one of the most beautiful chain reactions I've ever seen in this business. 
Next is the heart; this entire business is, and should be, all about making a positive impact in the lives of others, with integrity and purpose.  And finally, the fire in the belly. That's the passion that keeps you going when things are difficult, and that reminds you why you started.   
Link to share this article: https://socialsellingnews.com/link/getting-real-with-bellame-ceo-melissa-thompson-4387/